It's time for a new approach to healthcare.
Julian Healthcare Clinic uses a functional medicine approach to provide care plans customized specifically for you. Functional medicine uses natural healing medicine along with traditional medicine to help you achieve and maintain great health.
Listening to you, the patient, is the foundation for care at Julian Healthcare Clinic. Susan Julian, Nurse Practitioner and Certified Functional Medicine Practitioner, takes the time to listen to each patient's history and background, serving as an investigator to find the best path toward health.
Meet Susan Julian, NP and Certified Functional Medicine Practitioner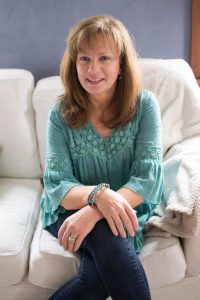 In 2008 I was attending a nurse practitioner conference in Branson, MO where I heard a compounding pharmacist speak about female hormone imbalance symptoms, testing, and treatment with compounded "bio-identical" hormones and the science behind it. And, I was thinking "oh my gosh…this describes a large number of females that I see." They come seeking a solution for their anxiety, weight gain, depression, insomnia, etc. and I give them a pill which doesn't make them better. It was a real "aha!" moment for me that changed my personal and professional life forever! It was a huge revelation from God. 
I started devouring research articles, attending integrative hormone educational events and reading books. I, then, put it into practice and began treating patients differently. I began seeing women's lives changed. It was exciting! Then I had the revelation that integrative medicine had a place for the whole person, not just as hormone treatment. 
It was about that time, now 2-3 years later, that I heard the term functional medicine. I originally took an online functional medicine certification course, then a couple of years later I began taking the Institute for Functional Medicine's training program and received certification from them in 2017. All the while I was seeing patients as part of a large traditional family practice group which was challenging. At the end of 2016, God opened doors that led me to fulfill a long-time dream of owning my own clinic and March 2017 we opened Julian Healthcare. I am a lifelong student and still enjoy researching to help people get their lives back!
Payment options
Julian Healthcare Clinic does not have contracts with any insurance carriers. This means your investment in your health is due at the time of service, and you can work with your insurance company for re-imbursement. Some insurance companies may not provide re-imbursement. Our goal is to provide optimal care without intervention by an insurance company.
The most affordable way to access Julian Healthcare services is through our membership program. Find out more by clicking on the Membership link below.